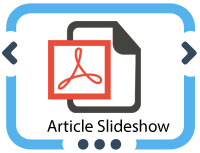 ---
Download citation:
BibTeX
|
RIS
|
EndNote
|
Medlars
|
ProCite
|
Reference Manager
|
RefWorks
Send citation to:



---
Pourhaji F, Naserinia S J, Pourhaji F, Pourhaji R, Ranjbar H, Delshad M H. Educational Ergonomic Intervention and Work-related Musculoskeletal Disorders among Office Workers in Tehran, Iran. IJMPP 2016; 1 (2) :61-67
URL:
http://ijmpp.modares.ac.ir/article-32-4336-en.html
1- Health Promotion and Health Promotion Department, Shahid Beheshti University of Medical Sciences, Tehran, Iran.
2- Department of Educational Development Office (EDO), Faculty of Medicine Mashhad University of Medical sciences, Mashhad, Iran.
3- Education and Psychology Department, Ferdowsi University of Mashhad, Mashhad, Iran.
Background: Musculoskeletal disorders (MSDs) represent one of the most common occupational health education problems in both developed and developing countries. The aim of this study was to assess the effect of an occupational ergonomic training educational programon awareness, attitude and work-related musculoskeletal disorders behavior among Office Workers.
Methods and Materials: Firstly,200 office workers from 12 health centerswere recruited. Withresponse rate of 90%, 180 eligible participants, were assigned to receive an 8-week participatory ergonomic occupational training educational program available in Shemiranat, Tehran, Iran. A self-controlled longitudinal study with pre/post design was used to evaluate the effects of the intervention among office workers in 2015-2016. Post-test was then administered to the participants to identify changes at 3 months after intervention.
Results: Totally, 200 participants with a mean age of 37.48 ± 8.78 years old completed this study. The 3-month follow-up rate was 90%. After the intervention, the awareness rate, attitude and MSDs work-related health behaviors were improved. The self-reported prevalence of work-related musculoskeletal disorders for neck, shoulder, upper and lower back pain or discomfort were significantly lower than before intervention (P < 0.05).
Conclusions: The MSDs work related behaviors as well as MSDs prevalence can be improved through the health education program. It is recommended that further research with larger sample and longer follow up be conducted to confirm the findings of this study.
Subject:
Musculoskeletal Pain Prevention
Received: 2016/04/23 | Accepted: 2016/06/19 | Published: 2016/06/19
---
References
5. Bernard , BP , Introduction . In : Bernard BP . ( 2007 ) Musculoskeletal disorders and workplace factors - a critical review of epidemiologic evidence for work - related musculoskeletal disorders of the neck , upper extremity , and low back .2nd ed . Cincinnati : National Institute for Occupational Safety and Health Centers for Disease Control Department of Health and Human Services ; 1-14 .
8. Korkmaz , NC . , Cavlak , U. , Telci , EA . ( 2011 ) Musculoskeletal pain , associated risk factors and coping strategies in school teachers . Scientific Research and Essays . 6 ( 3 ) , 649-657 .
---
---
---